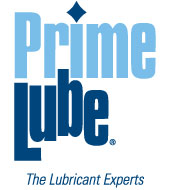 Prime Lube has unveiled a new website at PrimeLubeInc.com as part of our continuing effort to improve the experience for our customers and better reflect our company's mission to provide high-quality oils and lubricants to help move the machinery of business forward.
Among the new website's features are streamlined navigational menus that offer easy access to valuable resources and a responsive design that allows users to view our site on any mobile device. Customers in any industry can learn about the wide range of products we offer, from nationally recognized brands such as Chevron, Exxon/Mobil and Castrol to our own Prime Plus and Prime Ultra lines of high-quality API-certified oils and lubricants. By exploring our menu of personalized services and turnkey solutions, including on-site equipment audits, oil analysis, tech support, training, oil filtration and computerized automatic delivery, customers can also find out how our expert staff can help any business get the most out of its equipment.
In addition to our updated look, we know that the world moves fast so Prime Lube will also be expanding our reach into the social media world on Twitter, Facebook and LinkedIn in order to better communicate with our customers and partners in order to provide them with the information they need whenever they need it.
So take a look at the new PrimeLubeInc.com and see why Prime Lube is the lubrication experts.